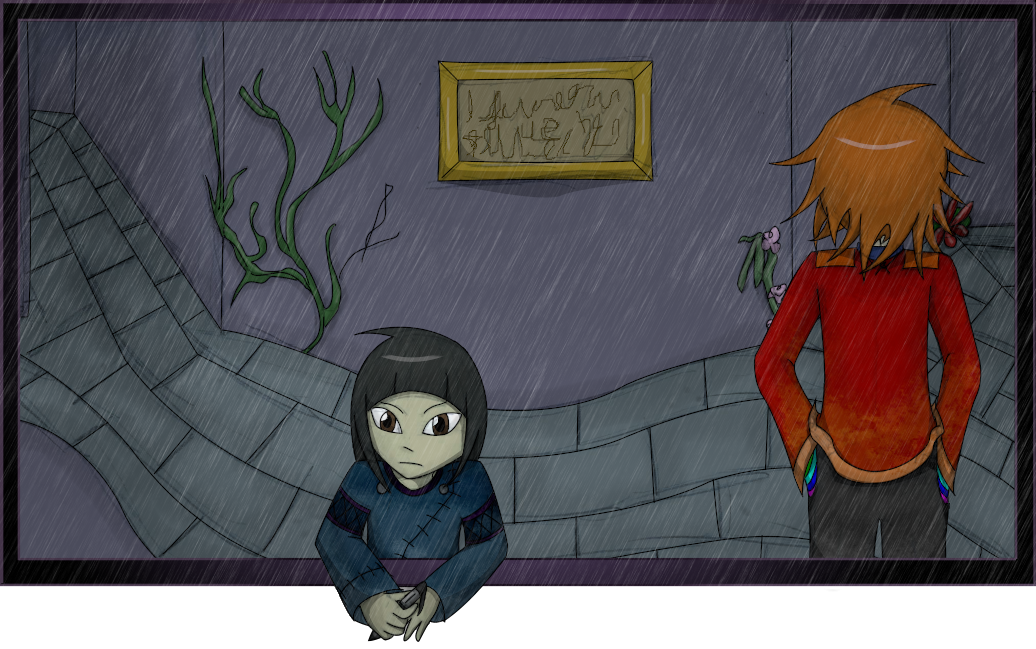 A Place to Hide
A downloadable game for Windows and macOS
The first in a prospective series, A Place to Hide is a spooky visual novel.
Adam, unhappy at home, flees from his parents one day only to find himself lost in a deadly maze. He quickly realizes that he is not alone, and he must choose his hallways carefully to evade traps and find places of refuge as he searches for the exit to this "hiding place."
Maybe there's a life lesson in here somewhere...
Use hints provided by your environment to pick your direction to go in (or take a guess--there's only so many Dead ends out there!) Explore rooms and figure out ways to achieve different endings. Experience randomized events that will add to the story as you explore. Will you send Adam safely home, or to his untimely end?

This game features:
Eight unique endings
Original artwork
Original soundtrack
(A little bit of) voice acting
Short playtime with replayability
Unfortunately, it also features:
Potentially upsetting scenes or sounds (it is technically a horror game)
Themes of anxiety and public schools
A bad word (just one)

Hello! First-time developer here, this game is partially to get my feet wet in making and distributing indie games. Any constructive feedback would be appreciated for the sake of future projects!

Want to ask me a question about the game, or report a bug? You can hit me up at my Tumblr account https://octosan.tumblr.com/ or, more formally, send me an e-mail at peopleworryconstantly@gmail.com.
Bouncy sprites by bea-your-best!
Download
Click download now to get access to the following files:
a-place-to-hide-win.zip
1 GB
a-place-to-hide-mac.zip
1 GB
Comments
Log in with itch.io to leave a comment.
This was disturbing, cool and I liked that it suggests a sequel. Really good work. :)

Commented on the video as well but thank you so much! Glad you enjoyed it!
Thank you for watching and replying. The story unfolded in some mysterious ways, I enjoyed it a lot, I want more actually. :)
I'm glad! I'm making steady progress on the next game, so you can expect to see it in the future.